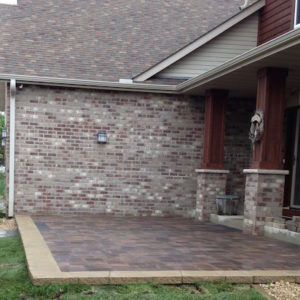 A well-designed patio is more than just somewhere to grill. It can be a place to enjoy the natural beauty of your yard, gather with friends, or relax with a loved one. Creating a patio that fits your needs can transform your yard into a place that you look forward to being.
We offer both concrete and paver patios at level or raised heights.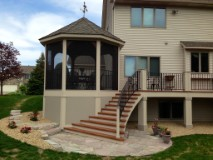 Are you unsure how sturdy the steps are going down to the lake? Maybe you're looking to spruce up your entryway? Setting up concrete block or natural stone steps can dramatically increase the curb appeal of your home and gives it a new level of class.
We don't just stand behind our materials, but our installation ability as well: all our hardscaping comes with a minimum 5-year guarantee. Contact us today to get your free estimate and hardscape consultation.